Strawberry Shortcake S'mores Recipe
Hey there, Dream A Little Bigger readers! I'm Melissa, from Kid Friendly Things To Do! I'm so happy to meet you!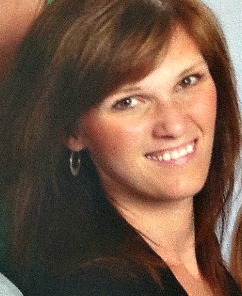 ---
I'm a former elementary school teacher turned stay at home mom to 4 little RugRats whom I just happen to love, a volunteer field editor for Taste of Home cooking magazine (yum) – which basically means I create and review recipes for them, a craft, DIY and fun food addict, who's obsessed with sharing recipes, and fun ideas for just about anything family related! Obsessed, I tell ya!
Today, I have to share my latest Smore's Addiction! Sometimes, OK…A LOT OF TIMES, I like to take traditional ideas, and put a little twist on them. And, that's just what this is! Perfect for summertime camping, or backyard summer fun! Introducing a Strawberry Shortcake Smore! Or Heaven, as I like to call it. :)
The graham crackers are standing in for your typical Angel Food Cake, and the Marshmallow, well…what would a S'more be without a mallow? Sorry Strawberry Shortcake, I had to do it!
For this S'more idea/recipe – you'll need:
2 lbs. of strawberries, rinsed and sliced
2 T. of granulated sugar
Graham Crackers – I used honey flavored
Marshmallows – I used the new square shaped S'more Marshmallows from Kraft
Hershey Bars, broken into sections like mine, above
Refrigerated Whipped Cream
Instructions:
In a medium size bowl, mix the sliced strawberries, and granulated sugar – set aside
Break your graham crackers into squares
Get your campfire, or backyard fire pit ready, and roaring
Place your marshmallows on marshmallow roasting sticks, or do it the old fashioned way, like I did when I was a kid…with sticks snapped off trees, and an end shaved down to a spear!
Roast your marshmallows to your liking – I like mine burnt to a crisp on the outside! My kids, however,  do not share my love of crisp marshmallows. They like theirs gently toasted, and warm. Disappointing, I know.
When you are ready to assemble your S'more:
Set out one graham cracker square
Gently slide your toasted marshmallow on top
Place a section of Hershey Bar on top of the marshmallow
Lay on some delicious, juicy, sweet strawberries. Don't forget some extra juice from the bottom of the bowl!
Place another graham cracker square on top, and here's the important part…Smush the S'more together!
Add a little whipped cream on top
I mean, just look at that melted chocolate against those juicy strawberries! Heaven, right?!
The most important part…Eat, and enjoy!
I hope you enjoyed this post. I thoroughly enjoyed sharing it with you all, today. I hope you'll hop on over to my site, and check out some more of my stuff! KidFriendlyThingsToDo.com
I have similar recipes like – Chocolate Lover's Strawberry Shortcakes
Fun Foods like – Minion Cheese Stick Snacks
Family Friendly Recipes like  – Grilled Honey Lime Chicken Thighs
and lots more! Can't wait to see you there. :)