Do You Need New Tires?
This is a sponsored post written by me on behalf of Cooper Tire for IZEA. All opinions are 100% mine.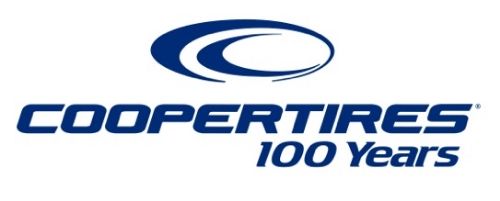 My freshman year of college my parents moved 7 hours away from me. I was excited about being away and "on my own" when the safety of my parents' home was only an hour and a half away. But SEVEN HOURS?
At first I flew home and I flew often. I don't know how many miles I racked up flying but it had to be insane. My dad would call with a "hey, I just got you a ticket, get to the airport in 2 hours" and I'd be away for the weekend.
MY LATEST VIDEOS
The older I got, the more comfortable I was with the idea of driving all the way down to Houston, but not by myself just yet. So a maiden voyage was planned out… I would drive my little black Corolla all the way to Houston with my sister in the passenger's seat.
I was really, really nervous and pretty darn excited. Having only driven 2 hours away from home before, this was a pretty big deal. In the same fashion as my father, I went and gave my car a deep clean and a nice wash just for the trip.
And then the worst happened. Getting right into Dallas and some of the worst traffic I had ever driven in up to that point, a tire blew. It wasn't a slow leak or anything… it was a humongous boom with the car being pulled out of my control. I am pretty sure we screamed.
I had thought to wash my car, but never about my tires. Since then, I'm a bit picky about my tires. Just recently I gave my dad guff for having 6 year old tires (which he changed on both vehicles just this last month :) Because if you've never had a tire blow on you while driving 65 in highly dense traffic you may not realize what a big deal your tires can be.
Check out my nephews at Turner Falls on a recent Vacay Day (where we drive around and do whatever adventures please us!) On this day we went to an outdoor flea market, to eat at a casino and to take the family goat to the pet store :)
To keep your tires in optimal condition there is a little checklist of four things you can do monthly:
Test air pressure
Check wheel alignment
Rotate tires
Examine tread
But if it is time to get a new set of treads I have news of a great deal for you! If you buy 4 Cooper tires during the Fall Reward Event from the list below from participating retailers, you can get up to a $70 Visa® prepaid card to spend. That'll buy you a tank of gas for a day trip on your new tires!
Adventurer A/T*
Cooper Response Touring
Cooper Zeon RS3-A
Cooper Zeon RS3-S
CS3 Touring
CS5 Touring
Discoverer A/T3
Discoverer ATP*
Discoverer CTS
Discoverer H/T
Discoverer H/T Plus
Discoverer HTP*
Discoverer LSX*
D iscoverer LSX Plus*
Discoverer RTX*
GLS Touring*
*Available at select national retailers only
And when you get those new tires, be sure to keep up with what's going down with Cooper Tires and stay in the know about smart savings and tips to keep your tires driving well for longer and even help out with better gas mileage!
And a last little bit, here there's also a fun little social media sweepstakes going on right now… Hashtag your travel pic (even if it is just going to work!) with #RollWithCooper and share with Cooper Tire's Facebook or on Instagram to win road trip prices like a $5,000 gift card, a camo prize pack or a winter car care kit! You can't win if you don't enter, so get to snapping!